Getting passive income and not worrying about your financial future is what many people dream about. One possible way to get there is by investing. Today we shed light on the most common investment tool — stock or shares. Let's find out how to pick and buy it.
What are stocks
A stock is a security that gives its owner the right to receive a part of the company's profit in the form of dividends and sometimes the right to manage its activities. In fact, when you buy shares, you buy a part of the company. If the company is booming, the price of its shares is also going up. It is beneficial for you because now the shares can be sold at a higher price. The income from the acquisition of shares can be obtained in two ways: in the form of dividends (a percentage of the company's profits) or as a difference between the buying and the selling price of the stocks.
Types of stocks
Stocks can be divided into five major types:
Blue chips. A paradise for beginners. Risks are as low as it gets, income is also quite likely. Blue chips are the shares of well-known companies with stable income and relatively low dividends. The name originates from casinos, where blue chips are assigned the maximum value. But there are also disadvantages: blue chips are growing in price slowly, as they follow the development of the general economy. You will definitely need the patience to get tangible results. Ford Motor Company can be a good example. In the period between 2012 and 2017, its stock price went up from $10 to $13.
Growth stock. This is the name of shares that are growing faster than the national economy. Dividends from this kind of stock are minimal, but you can make good money on price fluctuations. The risks are high: you can either get a quick profit or a loss. Broadridge Financial Solutions, Inc. is one of these companies. During the same period of time (5 years) its stock went from $20 to $90.
Cyclical stock. Companies that issue cyclic stocks make a profit if the economy grows and vice versa — incur losses if the economy plunges. As in the case of growing stocks, investors in cyclical stocks better rely on income from the sale of shares, rather than on dividends. Risks for both types of shares are also comparable. Surprising or not, Walt Disney Co is usually classified as a cyclical stock. In the years 2012–2017 it went up from $39 to $103 per share.
Defensive stock. This type of shares doesn't depend on the movement of the economy. Investing in protected shares is for those who prefer to receive stable dividends over time. The risks are low, but the income will also be predictably low. Procter & Gamble Co., also a defensive stock, went up from $66 to $ 81 in between 2012 and 2017.
Speculative stock. The riskiest type of investing for those who are willing to risk everything to get more here and now. Such shares, as a rule, are produced by enterprises creating a fundamentally new product or opening a new niche in the market. Here you can get the highest income, but you can also lose everything in an instant. The profit, in this case, can be obtained by the sale of shares. In this case, you can not rely on any stable dividends. At one point in time, many technology companies of today have been known as a speculative stock, Apple and Microsoft included.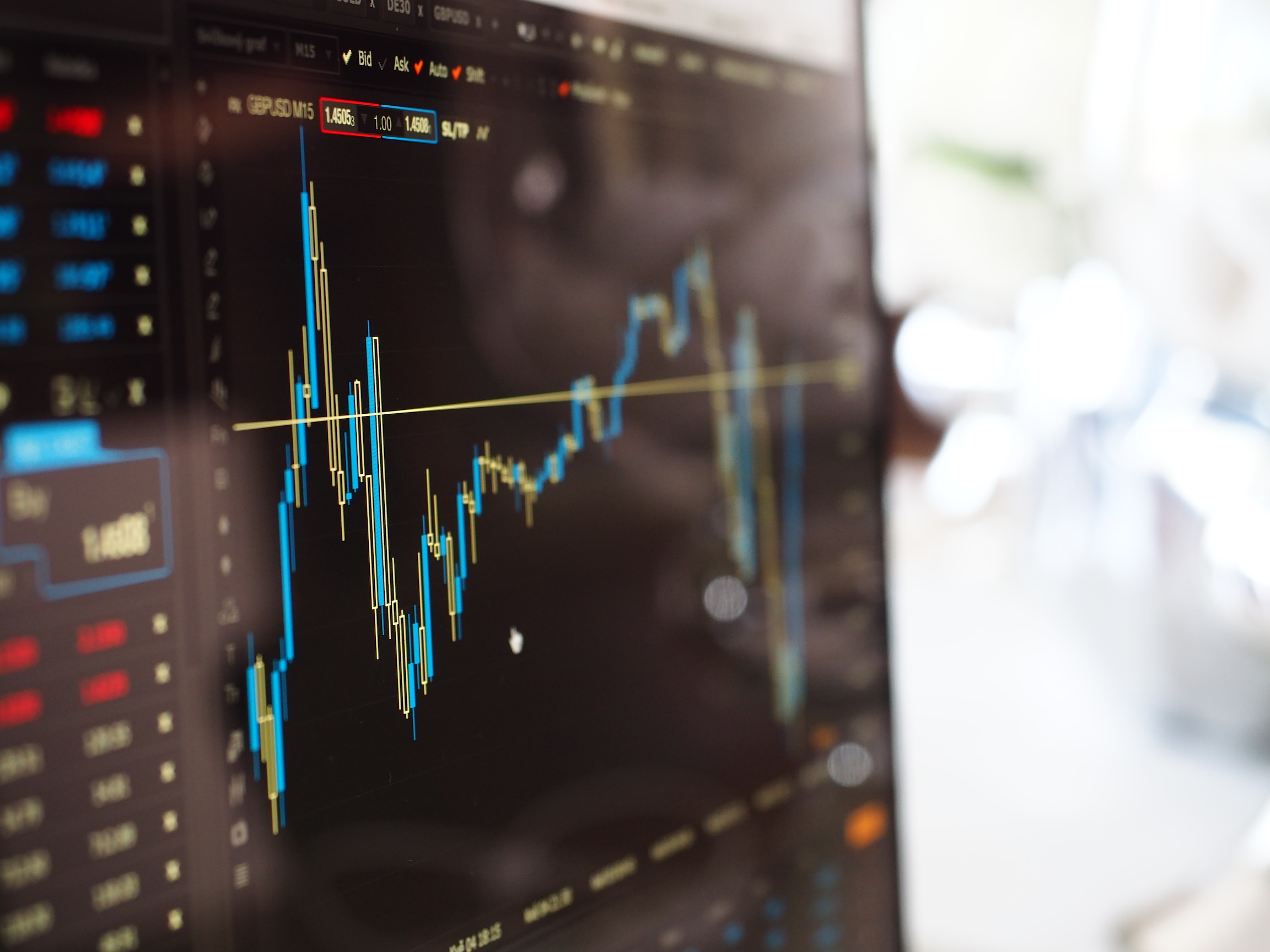 You can invest not only in shares of individual companies but also in stock market indices. Stock indices are a kind of basket consisting of various stocks. To invest in stock indices is the least risky option: you don't put all eggs in one basket, and instead competently diversify your risks. This approach of buying shares can come in handy for beginners (and not only for them).
How to invest in stock
For a beginner, investing may seem like a process that is not entirely understandable. But we will try to outline the main stages of stock investing, in order to make it easier for you. Investors should follow this procedure:
Define goals. Ask yourself a question: why do I want to receive additional income. Maybe I want a small increase to my salary now? Or do I want to secure my retirement? Perhaps I need to send my children to study abroad in 10 years? By formulating your desires, you can calculate the specific amount that you need, and the time frame for obtaining it. Goals should always be specific, as they determine your investment strategy: keep shares for years and save dividends, actively trade them on the rise or choose something in between.
Identify the risks. What risks are you prepared for? How much money are you willing to invest right now, and how will their loss affect you? No need to get all pessimistic, but at this stage, you may want to consider all the saddest scenarios. It will cool down fantasies about the incredible wealth you will get after the first investment and bring back healthy realism. And, of course, it will also allow you to assess your financial capabilities.
Get information. Do you like a particular company? Find as much information about it as you possibly can. Internet analytics, printed publications, corporate website — all sources are suitable. The more you know, the higher the chances that the investment will be a success.

Decide which stocks to invest in. Now, when you understand the equity market, it's time to invest. At this stage, it is important to remember a few points.

First, choose the shares of the companies you understand. In order to adequately assess the change in the share price, it is necessary to know the following: how this exact industry functions, what events take place in this industry, who is the key player in the sphere and in what way the company plans to develop. All this affects the price and liquidity of the stock. Highly liquid shares are good for you wallet, as they are always in demand and are easy to sell. The most liquid stocks are, of course, blue chips. Some of the less popular shares can also be sold with ease.

Second, distribute your investments. Initially, it is better to buy shares of several companies from different fields of activity. In the future, you will be able to adjust your strategy, but at the initial stage, the risks of losing everything will be much less.

To achieve greater profits, choose long-term investments and hold shares for several years. Sell the stock when the company is feeling and performs well. More often, big money is earned by those who have more patience. Try to buy shares of monopoly companies. Enterprises with few competitors are less likely to fail.

Buy stocks. It is usually advised to purchase shares from a professional broker. Individuals are not allowed to buy shares on the stock market independently, brokers act as intermediaries. A broker may be a private company or a bank. This option is quite reliable and safe. Choose a broker who has an official license. If in the future the license will be revoked, you will not lose your money: in this case, the money can simply be transferred to another broker.
Track and evaluate your investments. It would be wrong to buy shares and forget about them for five years. It is necessary to constantly monitor the changes in your preferred stock and compare it with shares of other similar companies. Even if your stocks grow this is not always a positive indicator. Perhaps the shares of other companies are growing faster, which means that your strategy is not working to the fullest.
Assess your initial financial goals: are you going to achieve them at the current rate. Recurrent self-examinations will help you rationally assess the state of affairs.
Try not to sell shares too often. Yes, sometimes news about world events or even someone's insider information from the company (supposedly) can make you nervous. But in most situations, it's worth keeping a cold mind and soberly assess the advantages and disadvantages of selling the shares right now.
If investing in stocks still seems difficult and terrifying, but you really want to try it — contact a professional investor. Professional investors can help at any stage if you panic and don't know what to do. Councils of friends, rumors in the bus, news from the yellow press — nothing should be introduced into the investment process. Stock investment is all about professionalism and a cold mind.
More cool posts
5 tips for you to slay that debt faster and easier than you ever thought you could
Whom to become for the sake of money?
The best and safest ways to increase your income