Now Moneon supports iMessage! It makes adding transactions via SMS so easy.
How it works
Open «Messages» and tap on texts from your bank

At the very bottom of the screen choose Moneon

Copy a Text and tap on «Add the transaction» button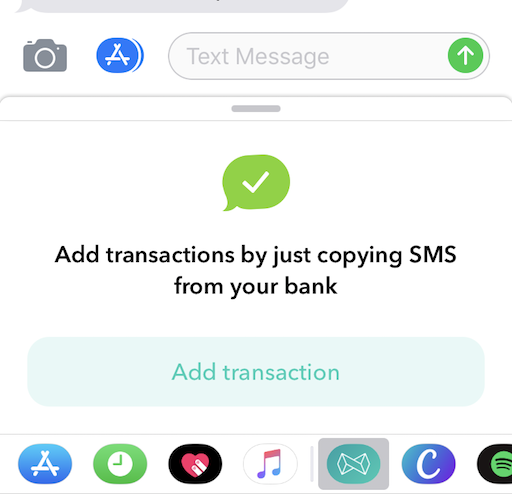 We know how much you like this function and always try to improve it. There are so many kinds of banks' texts that it's really hard to take into account all of them. So if Moneon doesn't recognize your SMS the way it should send the text to us via support@moneon.co or «Help» section in the app's settings. And we'll fix it 💚
More cool posts
Here you'll find all the the answers
Income accounting can improve your financial situation and help you make a dream budget
We tell you about a phenomenon that should become a measure of all things for a financially sound person.